Who was really behind Sept 11? Will we ever know the truth? 24-04-2016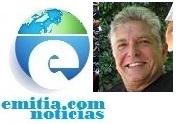 From HA Bauer for emitia.com News24...
Did the GW Bush administration protect Saudi prince Bandar while ignoring America´s best interests?
A
newly revealed FBI memo written in 2003, "Document 17", seems to officially prove a connection between the 9/11 terrorists and the Saudi Arabian Embassy... for once, the US government admits
to what many had known for years... that the Saudis were actually the ones who had funded the 9/11 tragedy.
What makes that report so uniquely interesting and a key vehicle towards investigations, is that it profiles the Al-Qaeda bomb maker Hassan Al-Sharbi, who took flying lessons with the 9/11 hijackers in
Arizona, but who actually did not participate in the attacks.
As the report notes, Al-Sharbi's training certificate was surprisingly on file with the Saudi Embassy. What do you know?

The report also elaborates on the fact that Al-Sharbi had been captured in Pakistan in 2002, and has since been held at Guantanamo Bay. That same document, quietly declassified last year, mentions
the fact that the FBI learned that Al-Sharbi had buried a cache of papers shortly before his capture...
It does not take a rocket scientist to conclude that if the GW Bush administration had protected the Saudis from investigations and arrests, perhaps they should also become suspects in the events
leading to and covering-up what truly transpired on 9/11... it is well known that the Bush family were close to the Saudi royal family.
Regardless of this, a big question remains... to what extent had the 9/11 plot been facilitated by individuals at the highest levels of Saudi government?

There are individuals who make a huge case against the Saudi government... examples are Abdullah Bin Laden, Osama Bin Laden's half-brother, who had been assigned to the Saudi embassy in
Washington as an administrative officer. Then, there´s also Hamah Alotaibi, who had been assigned to the Saudi embassy's military division in Washington and was possibly visited by a 9/11 hijacker.
We must include Mohammed Fakihi, a Saudi diplomat assigned to the country's embassy in Berlin, whose business card had been found in the possession of an associate of the 9/11 hijackers...
isn´t this more than enough?
As former Fairfax County police Lt. Roger Kelly puts it... the fact that "the FBI covered their ears every time we mentioned the Saudis... it was too political to touch".
As Kelly also curiously stated (by the way, Kelly headed the National Capital Regional Intelligence Center)... "You could investigate the Saudis alone, but the Saudis were 'hands-off'". Now, why is that?
Furthermore, as expressed by former FBI agent Mark Rossini, who had been involved in the investigation of Al-Qaeda and the actual hijackers... "The FBI was thwarted from interviewing the Saudis we
wanted to interview by the White House"... the White House "let them off the hook". Again, why is this so?
Representative Walter Jones, Republican - North Carolina, indicated... "Things that should have been done at the time, were not done"... One more key player who questions how investigations were
orchestrated.
John Lehman, 9/11 Commission member, was interested in the hijackersÂ' connections to saudi prince Bandar, his wife and the Islamic Affairs office at the Saudi Embassy. According to Lehman, every
time he had attempted to get information on that front, he was stonewalled by the White House... In his book 'The Commission', Lehman comments... "They were refusing to declassify anything having
to do with Saudi Arabia". Now... why is that?
The fact that many key players in the investigation process leading up to and subsequent to 9/11 are still left with unanswered questions, had been limited to the full extent of their investigations and
currently still question and accuse the GW Bush administration for protecting a potential enemy of the State, creates the need for a comprehensive analysis as to where the truth should be coming from...
and I mean right now, before past players are no longer able to contribute/participate, all kinds of scenarios start becoming popular, the integrity of government agencies and previous administration
officials is questioned.
Referring back to Document 17... it was Brian McGlinchey, an activist who uncovered it and had asked a simple question:
"The envelope points to the fundamental question hanging over us today: To what extent was the 9/11 plot facilitated by individuals at the highest levels of the Saudi government?".
As the Times put it last week, prior to Barack Obama´s visit to Saudi Arabia to seek joint action on security threats... including Iran and Islamic State (IS, formerly ISIS/ISIL)...
"President Obama is expected to meet on Wednesday with King Salman, whose kingdom is under pressure from low oil prices, an emboldened Iran and WashingtonÂ's tougher stance.
The Saudi government threatened last week to dump $750 billion in US Treasury securities and other American assets if congress passes a bill that would clear a path for the families of 9/11 victims to
file lawsuits against the kingdom"...
Americans' best interests should come first... but will they? Are relations with Saudi Arabia so foreign policy mission critical as to maintain Americans in the dark? place them in second or third place?
President Obama's statement... "If we let Americans sue Saudis for 9/11, foreigners will begin suing US non-stop" makes me think that mixing legal rights from citizen's with foreign affairs should not
occur... one good example is what transpired in other world cases, like with the victims of the Holocaust.
Bottom line... Americans, regardless if they lost family members/relatives during 9/11 or not, all not only deserve to know the real truth... they also have the right to demand the facts. I hope more
evidence and pressure keeps coming forward, requesting that all of these mysteries get resolved and that the full/real version behind 9/11 is once and for all... revealed.
One of the worst events in American history must be transparent to all... the end result seems obvious, but why does anything from this tragedy have to be a secret, be part of a huge lie, a cause for
doubts, and end labeled as a deception by a US administration in the history books?
Is it perhaps still important to hide the truth from American citizens and the world due to the fear of loosing a strategic and powerful Arab ally?
Here´s an interesting report... https://youtu.be/nqTgYb-_Y3Y and yet another one... https://www.rt.com/shows/watching-the-hawks/340148-us-economic-fallout-congress/

The State Department indicates that there´s no evidence that the Saudi government, nor officials, were behind or supporting in any way the 9/11 attacks... the answers may be found through the official public
records on-line.
If Saudi Arabia threatens to pull $750 billion of their U.S. assets if they are accused of the 9/11 attacks... doesn't this make them more suspicious? According to one of the reports above, Saudi Arabia is
also suspected of being a key financial support base for Al-Qaeda...
America is the principal country
that helps keep the world safe,
God protect it... from harm, but also from incompetence, lies/deceit as well... regardless if these stem from abroad or from within.
HA Bauer
Prontamente será traducido al español...